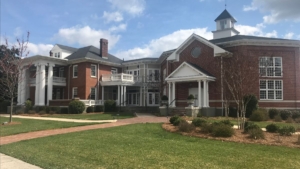 Dear Friends in Christ,
This note is to warn you about a possible email phishing scam that may be using email addresses resembling church staff emails. These scams are not unusual, but please use caution if you encounter the following:
Any address that ends with a gmail.com. Church staff emails end with @firstpresdalton.org. Any other note you get that suggests it is from church staff but from a different email service should be blocked immediately. *PLEASE DO NOT OPEN*
The subject lines of these false emails have been reading: "I need your help with something." Please ignore emails with that subject line.
Please do not send money through any email the church sends. We will not solicit donations through email. This is a common scam, so please beware.
We will work with our tech support to see if there is anything we can do to block these emails. In the meantime, please exercise caution.
Please click here to report the phishing scam to google.
Thank you—and please be in touch if you have any questions.
Will