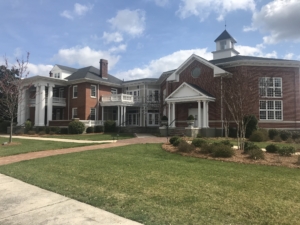 January 19, 2021
Dear Friends in Christ,
The question continues to be asked: when will we be together in church again? We're at the point that some optimism is warranted. Many church members have been vaccinated. And so the session has begun to discuss when and how we can return safely to in-person worship and church activities. While we cannot give any immediate timeline for a return to worship—or how we will continue to ensure a safe worship environment for everyone—know that this question is under consideration.
Currently there is an unsettled question as to whether people who are vaccinated can be asymptomatic carriers of the virus. This uncertainty, combined with case counts of COVID-19 being at an all-time high in Dalton, are the main obstacles in our church resuming normal activity. The session will continue to evaluate the best information it can in reaching a decision as to when and how we will return to in-person worship in light of the COVID spread in our community.
Having said that, both FDA-approved vaccines promise to be safe and effective; and widespread vaccination will be the single greatest factor in determining the speed at which a resumption of in-person worship will be possible. Currently, Georgia residents over sixty five years of age are eligible for vaccination. For more information or to schedule a vaccination appointment, please contact the Whitfield County Health Department vaccination line: 1-(888) 881-1474.
In the meantime, you are welcome to contact me or any member of the session if you have questions.
Please keep the church in your prayers. And know that the same Spirit who keeps us together when we're apart will gather us together again—soon.
Peace,