Director of Music – Adam Burnette

Adam Burnette has enjoyed a rich and varied career as a pianist, conductor, and composer over the last twenty years. Since his debut conducting the National Symphony Orchestra at the Kennedy Center in 2008, he has worked as conductor, coach, and répétiteur in opera companies and festivals throughout the US, Canada, and Ireland. In 2012, he was an official accompanist for the Veronica Dunne International Vocal Competition at the National Concert Hall in Dublin, Ireland. A versatile pianist, he has accompanied many Grammy and Tony Award-winning artists, including Denyce Graces, Suzanne Mentzer, Frankie Avalon, Chubby Checker, Karen Ziemba, George Hearn, and Sylvia McNair in musical theatre and opera productions, recital, and cabaret. As a chamber musician, Burnette has played recitals with member of the RTE Symphony, Concertmaster of the World Orchestra for Peace, Fionulla Hunt, and Principal Cellist of the Royal Philharmonic and Royal Opera at Covent Garden, Robert Truman. As an arranger, Ms. McNair commissioned and subsequently recorded five of his arrangements for a Christmas album in 2008. Burnette has also worked as a guest conductor/vocal coach at universities and conservatories in Canada and Ireland. His compositions and arrangements have been performed in churches in the US and Canada, in recital at SongFest in Los Angeles, Tanglewood Festival, Wexford Festival Opera in Ireland, and in concert by both Atlanta Symphony Orchestra and Nashville Symphony Orchestra. In 2012, he received a commission to compose an original score for a theatre production as part of the 2012 UK City of Culture in Londonderry, Northern Ireland. His works are published by GIA Music, Northstar Music, LLC, and NewMusicShelf.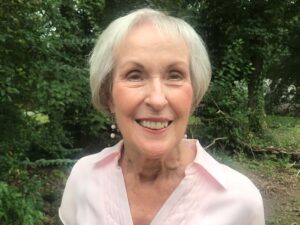 Director of Christian Education- Jean Strain

After growing up in Tidewater Virginia, Jean attended Mary Baldwin College (now Mary Baldwin University) in Staunton, Virginia, graduating with degrees in Religion and Philosophy. Upon moving to Dalton with her husband Dan, she taught ballet at the Creative Arts Guild for a number of years before leaving to become the Director of Christian Education at First Presbyterian Church Dalton. She went back to graduate school to obtain a specialist degree in Christian Education and became a Certified Educator in the Presbyterian Church (USA). In addition to teaching Bible studies for both adults and children, Jean also teaches Grief Recovery classes. Jean enjoys reading, sewing, being outdoors and is an unabashed bird watcher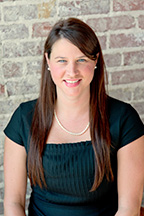 Office Manager – Erin Witt

Erin is a Dalton native who graduated from the State University of West Georgia with a bachelor's degree in Finance.  After 11 years in the banking profession, she decided to take a few years off to be at home with her 2 sons, and then discovered she missed working.   If she's not volunteering at the children's school or at the ball field, Erin enjoys reading, scrapbooking, and kayaking.
---
Session
Our church is led by leaders elected from the congregation. We call them elders. They do everything from planning social events, to service projects, to teaching classes, to paying the power bill.
Current elders are:
Clerk of Session – Becky Bisson
Christian Education – Laura Goins
Congregational Life – Laura Allgood
Connection – Jean Lowrey
Facilities – Kathryn Sellers
Finance – Tommy Johnson
Mission – Alice Ensley
Staff – Sarah McCown
Worship – Leanna Granillo