Pastor – Will Scott

A native of the Carolinas and graduate of Davidson College (B. A.), Pittsburgh Theological Seminary (M. Div.), and Columbia Theological Seminary (D. Min.), Will came to Dalton in 2014 after working in congregational ministry in Pittsburgh, Pennsylvania and Indianapolis, Indiana. He leads worship, preaches, provides pastoral care, and moderates session, working alongside the members of First Presbyterian Church to support them in their ministries. He has served on various Presbytery and community boards, is a regular columnist for the Dalton Daily Citizen News, and is currently chairman of the board of the DEO Clinic, which provides healthcare to uninsured residents of Whitfield and Murray Counties. Will is married to Katie Scott, an ordained PC(USA) minister. Outside of working hours will enjoys racquet sports, hiking, good food, and reading—and most of all chasing kids Ellie, Margaret, and Peter around Dalton.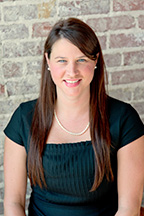 Office Manager – Erin Witt
Erin is a Dalton native who graduated from the State University of West Georgia with a bachelor's degree in Finance.  After 11 years in the banking profession, she decided to take a few years off to be at home with her 2 sons, and then discovered she missed working.   If she's not volunteering at the children's school or at the ball field, Erin enjoys reading, scrapbooking, and kayaking.
---
Session
Our church is led by leaders elected from the congregation. We call them elders. They do everything from planning social events, to service projects, to teaching classes, to paying the power bill.
Current elders are:
Clerk of Session – Hilliard Jolly
Christian Education – Laura Goins
Congregational Life – Laura Allgood
Connection – Jean Lowrey
Facilities – Kathryn Sellers
Finance – Tommy Johnson
Mission – Alice Ensley
Staff – Sarah McCown
Worship – Wesley Sanders