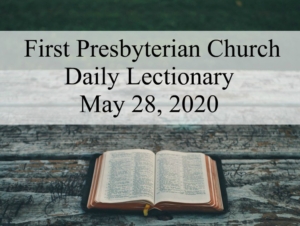 First Reading Zechariah 4:1-14
Second Reading Ephesians 4:17-32
Matthew 9:1-8
1And after getting into a boat he crossed the sea and came to his own town.
2And just then some people were carrying a paralyzed man lying on a bed. When Jesus saw their faith, he said to the paralytic, "Take heart, son; your sins are forgiven." 3Then some of the scribes said to themselves, "This man is blaspheming." 4But Jesus, perceiving their thoughts, said, "Why do you think evil in your hearts? 5For which is easier, to say, 'Your sins are forgiven,' or to say, 'Stand up and walk'? 6But so that you may know that the Son of Man has authority on earth to forgive sins" – he then said to the paralytic – "Stand up, take your bed and go to your home." 7And he stood up and went to his home. 8When the crowds saw it, they were filled with awe, and they glorified God, who had given such authority to human beings.
We are concerned with the immediate need, and rightly so. It's hard to think about the state of your soul when you're hungry, or out of a job, or homeless, or sick. Sometimes there are things that happen that make it hard to broaden our view beyond the immediate. Part of the grace of God, then, is to widen our view. A paralyzed man comes to Jesus, carried by friends. Jesus sees everyone's hope as they come to him for help with the one thing that presses most. No doubt Jesus knows why the paralytic has come; but instead of healing the man right away, Jesus notices his faith. "Take heart, son; your sins are forgiven." Maybe the paralytic didn't view this as his most pressing problem. But Jesus knows the truth: that God isn't just concerned about broken bodies but broken souls. No matter the problem, then, take heart; your sins are forgiven.
Holy God, we praise you for your grace and love, in our savior Jesus Christ. Give us hearts of joy to live as your forgiven people, healed in the name of Jesus. Amen.